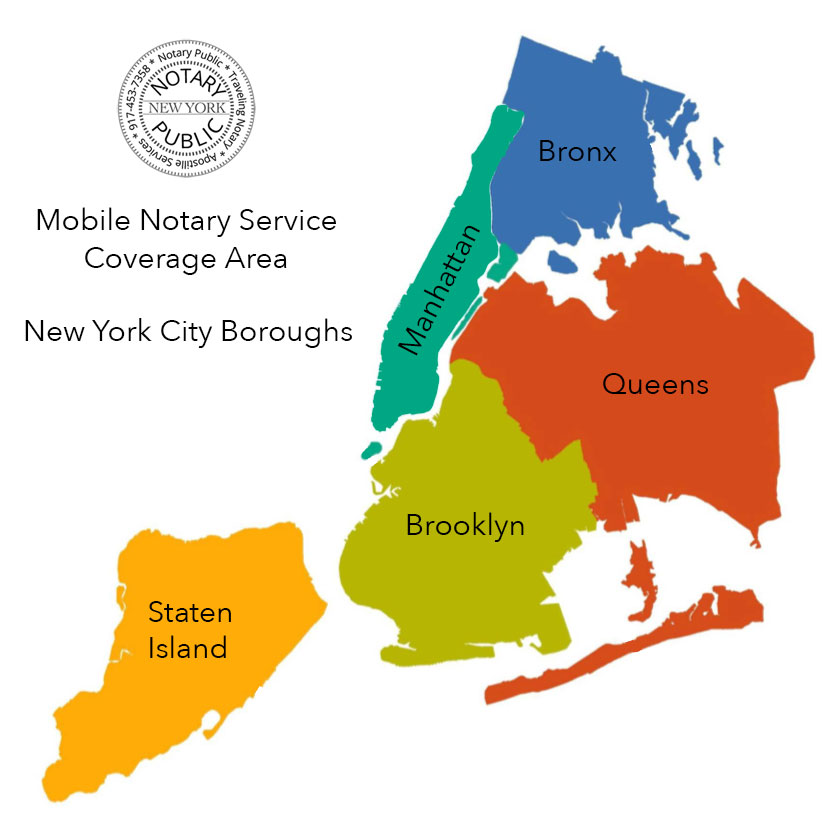 NY Notary Public Services is a family-owned and operated Notary Public service that has served the notary needs of individuals and corporate entities in New York City and throughout the globe for 43 years. Our team of experienced professionals are experts in notarization, international apostille certification, document legalization, and certified translation.

We offer Traveling Mobile Notary services which is affordable and convenient. We travel to the privacy of your home, office, business, hospital, nursing home, or school, anywhere throughout The Five Boroughs of New York City, and Long Island New York.

Call / Text us at 917-453-7358 or
This email address is being protected from spambots. You need JavaScript enabled to view it.

for more information and availability.
Our Notaries are taking all precautions during the COVID-19 pandemic and will bring disinfecting wipes, cleaners and wear gloves throughout the signing process.
Document types we notarize (not limited to)
Will
Court Records
Power of Attorney (POA)
Deed
Medical Authorization for Minor
Motor Vehicle Bill of Sale
USCIS (United States Citizenship and Immigration Services) Petitions
Marriage Certificate
Proxy
Designating Beneficiary(ies) for a Retirement Account & Death Benefit
Birth Certificate
Apartment Lease
Acknowledgment
Jurat
Child Travel Consent Letter
Divorce Decree
Business Contract
Home Closing
Bank Transfer Forms
Vehicle Ownership/Title Application
Affidavit
Loan Singing
Safety Deposit Box Witness
Academic Transcripts